INTRODUCTION
---
​In recent years, more light has been shone on East Asian forced laborers who came out to file lawsuits against the Japanese Government. Forced Labor is one of Japan's many war crimes during World War II. Similarly to other issues, this topic has not been talked about and most of the public does not realize its importance. But, why is this problem important? During the war, Japan recruited millions of its neighbors into dark mines and huge factories. The treatment was horrible and uniformed throughout the nation. The hatred from the war carried on to the modern era. Ever since the end of the war, Japan and its neighbors hold hostilities against each other. The crimes that Japan committed play a huge role in modern day East Asian diplomacy. The problem remained unsolved for many decades as both sides cannot come to a conclusion that will settle the plaintiff's claims. Although an increasing amount of Japanese courts accept plaintiffs' claims, many cases remain inconsistent in its result. Even if Japan had signed multiple treaties that cleared its name from compensation, many Koreans and Chinese forced laborers continue demand apologies. Japan, on the other hand, believes that it has sufficiently compensated its victims. It may be unfair to frame this new Japan as a modern day villain as it functions differently from its predecessor. Therefore, the best way to approach this issue is to look at the roots and background of forced labor. After, we should take into account perspectives of both sides. Finally, we can decide for ourselves, building off these views, what the steps towards a settlement should look like.
Background Picture Courtesy to koogle.tv
Student

Pete Assakul '18
The Hotchkiss School
Social Studies: Japanese Empire and its legacies

Powered by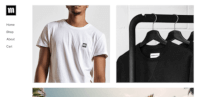 Create your own unique website with customizable templates.